Luxury Wilderness Yoga & Fitness Retreat, Fuentespalda, Spain
NEW DATES : June 7th - 12th, 2020
Our Spanish Wilderness Retreat makes the most of the amazing location of the Mas De La Serra, nestled in the hills between Barcelona and Valencia. Surrounded by 60 acres of almond groves, pine and oak forests, the converted farmhouse and it's grounds provide the perfect setting for outdoor fitness and yoga sessions, trail running and nature walks. The stunning views across the valleys will keep you motivated while you work out, chill you out while you practice yoga or unwind in the hot tub and pool.
6 days of sunshine, healthy food, exercise and relaxation are guaranteed to bring your body and mind back into balance - the best guilt-free holiday! Flying in and out from Valencia airport means that you can also combine this with a few days in the buzzing city for the ideal combination of city break and wilderness escape.
Fitness, Yoga & Relaxation
✅ Morning energising yoga / fitness workout
✅ Afternoon excursion / hike or trail run
✅ Evening calming yoga
✅ Free time to relax, book a massage or 1:1 training/yoga session
✅ 3 delicious and nutritious meals + snacks each day
✅ Enjoy the amazing setting & completely switch off!
Our yoga sessions are designed to complement the workouts, addressing key areas and muscles that will no doubt get tight and tired! We also incorporate elements of Yin and Yoga Nidra to bring balance to the high energy excercise!
Workouts are all scale-able to suit individual needs, ranging from HIIT and circuits to group bootcamps, kickboxing and body weight training. We take advantage of our surroundings with hikes and trail runs as much as possible.
At any point, you can find a quiet corner of the 'Masia' to relax in. Make the most of the infinity pool and hot tub overlooking the hills for pure serenity, relax on one of the terraces or snuggle up by the fire.
Surrounded by Nature
We make the most of our unique location with optional day trips to the local town to take in some Spanish culture, contrasted with our kayaking experience on the secluded fresh water lake.
You can choose to take part in these activities, explore on your own or take a much needed siesta!
Stunning accommodation, delicious food & beautiful surroundings
Mas De La Serra combines all the luxury and home comforts of a boutique hotel with the quirky characteristics of a traditional Spanish farmhouse. There are 8 rooms with stunning views, two living rooms, two dining rooms, a home cinema room, steam room, outdoor hot tub and solar-heated pool.
The area known as 'Spanish Tuscany' enjoys a comfortable Mediterranean climate and beautiful wildlife. The almond and olive groves are regularly visited by Ibex in the summer, while wild flowers create a feast for the eyes. There is plenty to do in your free time, from swimming in the natural pools to exploring the local villages.
We don't believe in fad diets or detoxes, instead all meals are a healthy balance of protein, carbohydrates and fats with plenty of fresh fruit and vegetables. Jennie, the in-house chef, cooks wonderful Mediterranean dishes with a Spanish and Peruvian twist from locally sourced ingredients. The cellar is stocked with fine wines and the hotel operates an honesty system, so if you feel like indulging after a days exercise there is plenty for you (so long as you can still get up and workout the next day!)
Getting there & optional Valencia weekend
The Mas De La Serra is 1 1/2 hours from Valencia airport and there will be a transfer on the arrival and departure days, at a specified time. However if you would like to make your own way to us we can help arrange transport. With the ease of getting from the airport to the city, the retreat lends itself to an additional night or two exploring the hidden gem that is Valencia. This allows you to tailor make your holiday with a combination of culture and countryside.
Recommended flights: EasyJet : LGW 09.10 ➡ VLC 12.30
VLC 13.05 ➡ LGW 14.40
Dates & Rates
7 - 12th June 2020
Single Occupancy: Early bird £1250, £1350 per person thereafter
Double Occupancy: Early bird £950 £1050 per person thereafter
Payment plans : A 25% deposit is paid upon booking in order to secure your space which is refundable until 60 days prior to the retreat commencing. The remainder of the cost can be spread across installments from the time of booking to 60 days before the retreat begins.
What's included:
Transfers to and from Barcelona airport on arrival/departure days

3 meals a day + snacks

Full use of pool, hot tub and steam room

Fitness and yoga equipment

Personal fitness and wellness consultation
What's not included:
Flights

Insurance

Massage

1:1 yoga or personal training

Additional food and drinks (these can be purchased from the house)
Your retreat to the wilderness is waiting for you!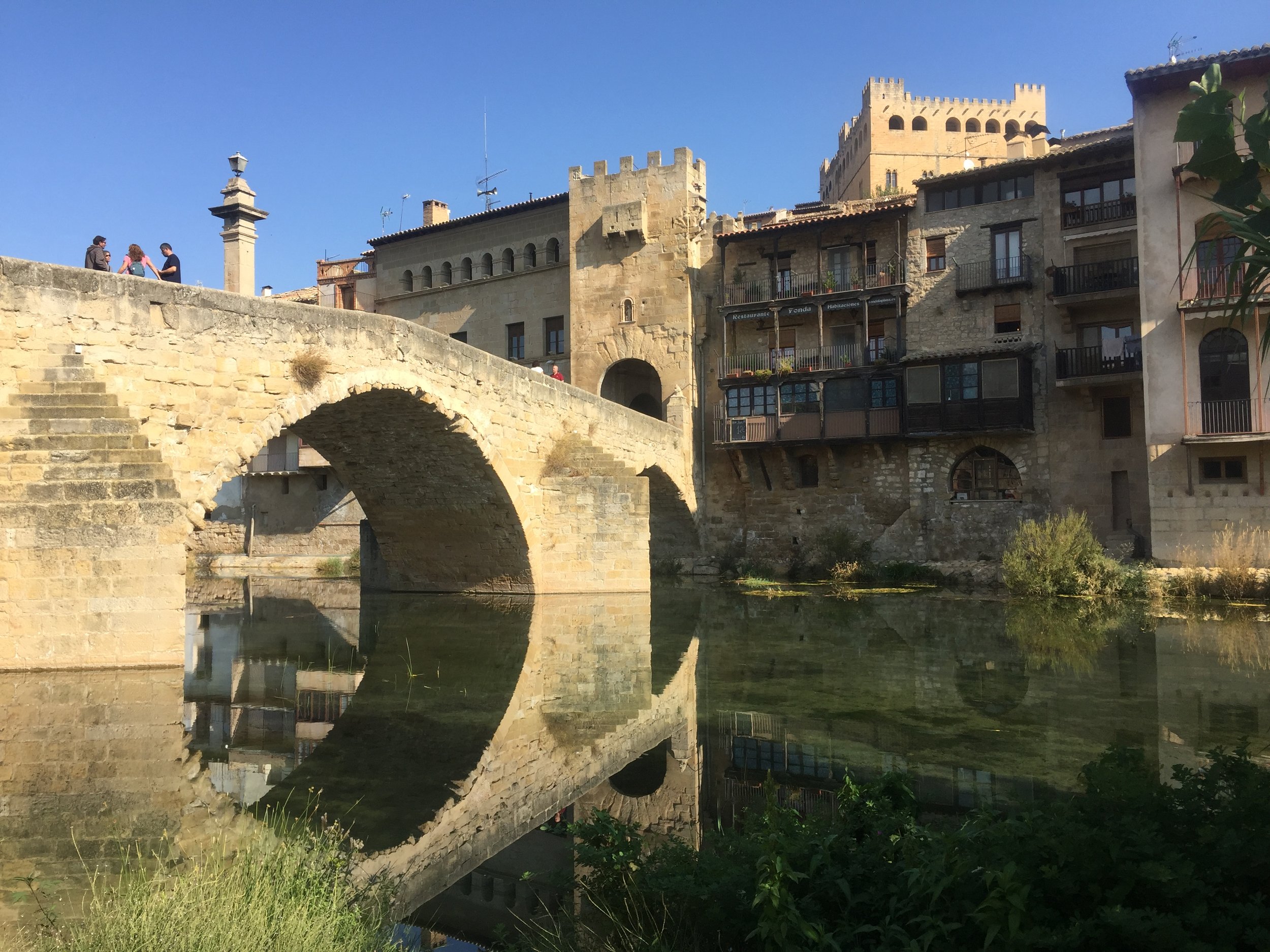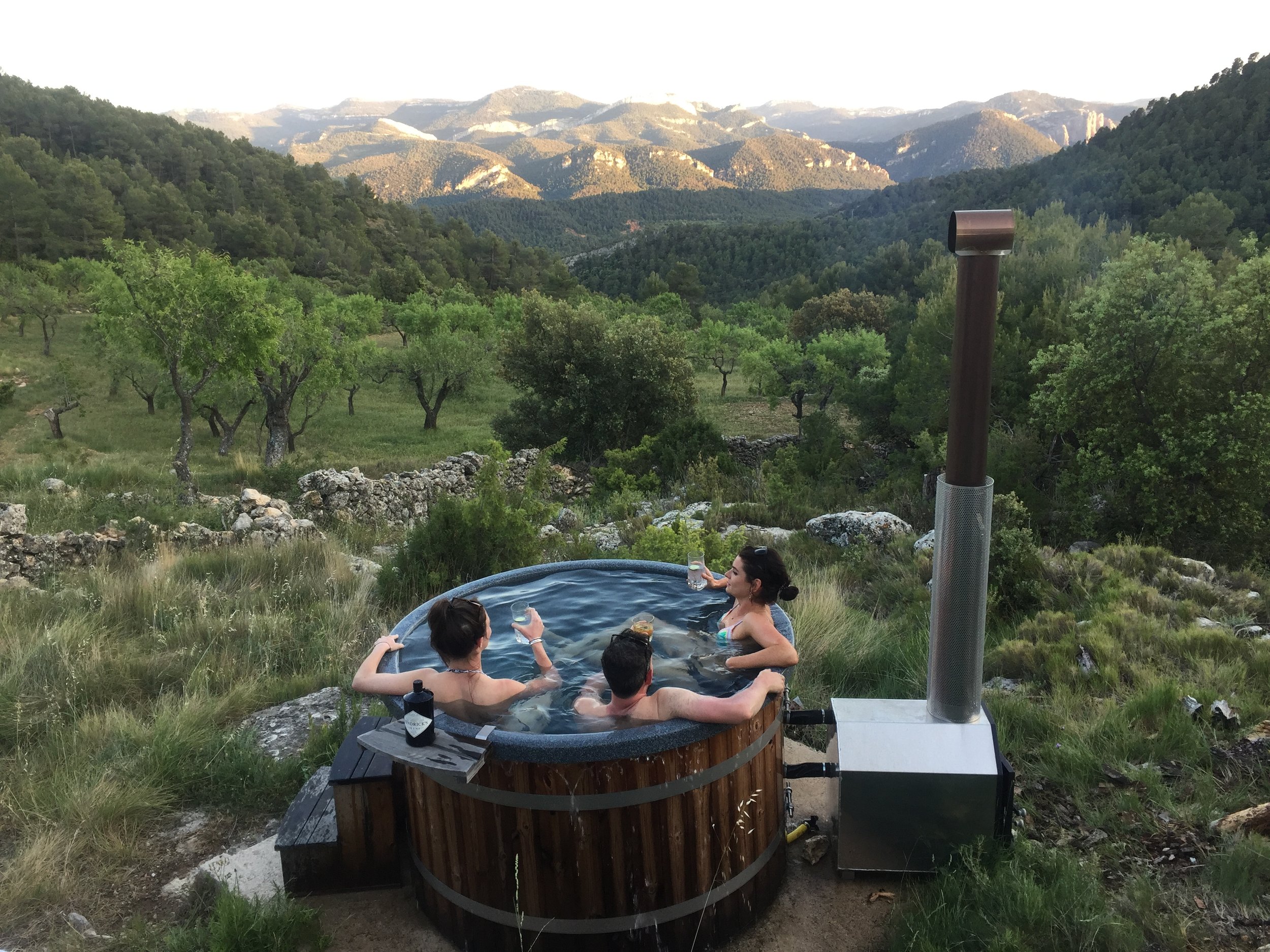 If this sounds great but you don't have 6 days spare, why not take a look at our Sussex Day Retreats